Agenda
N.B. All times listed are EDT (-4:00 UTC)
Registration and Breakfast
Start your day off right and connect with food safety regulators and industry leaders.
Interact with your peers, discuss best practices, and share innovative strategies.
Source practical tips and get exclusive offers at exhibit booths.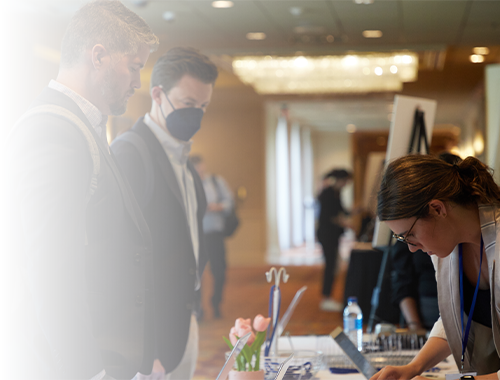 Opening Comments from your Chair
Take away specific solutions so you can get the most out of your conference experience and implement tips for your business.
OPENING KEYNOTE: MODERNIZATION – REGULATORY PRIORITIES FOR HEALTH CANADA
PANEL: TRAINING
Develop consistent education and training to ensure regulatory compliance
The current fragmented approach to education and training within the food industry can result in learning gaps, inconsistent skill development and wasted learning dollars. Apply new approaches to improve training outcomes for your staff and business. Source practical tips to:
Identify accessible food safety courses and possible academic partnerships
Pinpoint the difference between food safety knowledge vs. food regulatory knowledge
Create excellence in in-house training and support your recruitment and retention strategies
Master practical techniques to better educate and retain your workforce.
SPEED NETWORKING!
Enjoy a quick icebreaker, and make some new contacts
Build business friendships you can go back to in the breaks and after the event
Join a community of food safety experts and uncover invaluable support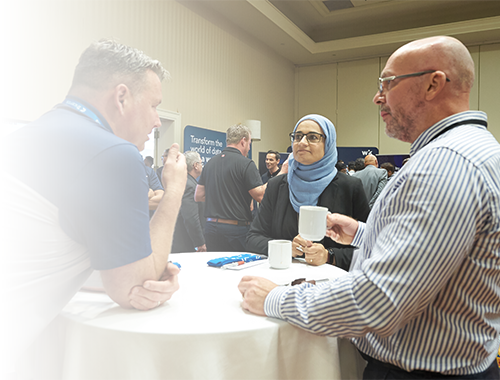 INDUSTRY EXPERT: AI AND BLOCKCHAIN IN FOOD SAFETY INFRASTRUCTURE
Implement AI and Blockchain to strengthen food safety infrastructure
The number of companies adopting blockchain is growing rapidly. Apply new approaches for implementing this revolutionary technology to bring trust and transparency to your business. Develop a step-by-step action plan to:
Access full information on your food products at each stage of the supply chain
Utilize the technology at full scale for maximum impact
Reduce contamination and mass recalls
Achieve the ultimate food safety standards in your supply chain with blockchain technology to improve safety and stay ahead of the competition.
Morning Break
Engage with conference speakers and fellow attendees.
Secure new business contacts and discuss crucial developments in food safety.
Experience live demos and test drive new technology.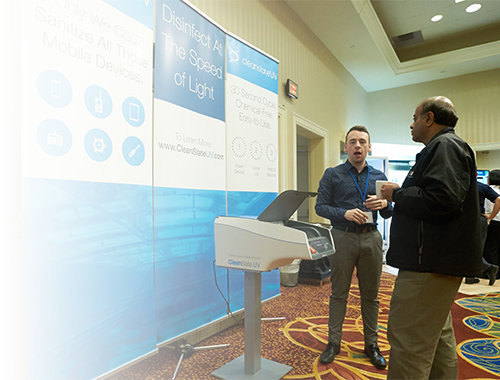 CASE STUDY: PUBLIC HEALTH OUTBREAKS
The science of food safety in solving outbreaks or food borne illnesses
The management and control of suspected foodborne illness involves multi-disciplinary tasks requiring a wide variety of skills.  What are the steps you should take across these disciplines to get control quickly and efficiently? In order to answer this tough question, we shall be:
Reviewing the results of an investigation of a food a foodborne illness outbreak incident done by a regulatory authority: reactive measure
Overview of a Shewhart or PDCA cycle approach to ensure a sound Food Safety Management system in order to prevent an outbreak: preventive measure
Keep on top of the science to quickly resolve food borne illness outbreaks
CASE STUDY: GLOBAL FOOD SAFETY
Canada imports food from over 250,000 suppliers in many countries. Keeping up to date on the food safety regulations, understanding the limitations to best practices, and navigating the field of compliance for suppliers and customers throughout the global food ecosystem can be challenging.  Take this opportunity to learn from a leading international food safety expert, and get a global perspective on food safety issues and requirements.
Overview of the global outlook for food safety
International regulatory landscape
Increasing international traceability
Developing a connected approach to education and training
Ensure you have a broad global knowledge, to make the right decisions for your products
INDUSTRY EXPERT:TECHNOLOGY IN COMPLIANCE MANAGEMENT
Improve compliance by leveraging cutting-edge technology in your food regulatory processes
Technology has been regarded as a great resource in coordinating your food manufacturing processes. Utilize an enterprise resource planning tool to efficiently plan your regulatory processes. Source specific solutions to:
Bolster your business case to gain approval for incremental spending
Employ traceability solutions
Seamlessly integrate a compliance management system
Invest in the right technology to transform your business and boost productivity.
INDUSTRY EXPERT: SUSTAINABILITY AND FOOD PRODUCTION
Adapt to emerging environmental legislation on food production
Driven by consumer demand, sustainability is making its way into new legislation. Bolster compliance with regulations when making sustainable claims on your products.
Create a roadmap to:
Meet the growing demand from consumers for proof of sustainability measures
Enable a clear and transparent approach to sustainability with key measurable metrics
Implement lessons learned and best practices
Strengthen your commitment to sustainability through mastering new approaches for regulatory compliance. 
Networking Lunch
Expand your network and make connections that last beyond these two days.
Visit the exhibitor hall and pose your toughest questions to leading solution providers.
Enjoy great food and service while engaging with your food safety colleagues.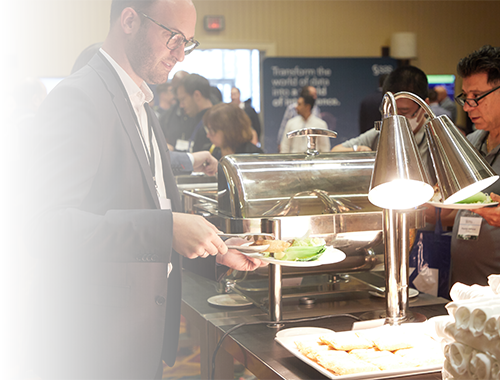 Visit Exhibitor Booths
Take a moment to explore the latest food safety technology with our industry leading, expert sponsors.
Engage in live, exclusive demonstrations and share your challenges with the biggest and best innovators in the business.
Enjoy a leisurely browse through your sponsor swag section and be sure to get your passport stamped during your visit to the exhibition booths, to be in for a chance to win our summit competition.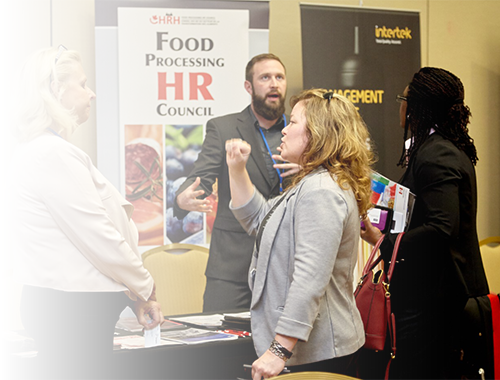 AFTERNOON KEYNOTE: FUTURE OF FOOD SAFETY REGULATION IN CANADA
Assessing the regulatory environment in Canada: What do you need to track to stay updated on all of the new regulations?
FIRESIDE CHAT: FOOD SAFETY INSPECTIONS AND AUDITS
What to expect when the inspector calls?
One small mistake has the potential to shatter a well-earned reputation for excellent food and customer service overnight, and the road to being audit-ready takes time and effort. Perfect your food safety protocol to ensure you are always audit-ready. Develop a blueprint to:
Identify the most common issues to come out of an inspection
Avoid the common pitfalls where most organizations fail
Implement an iron-clad HACCP plan, with consistent food safety training programs for staff
Improve your audit practices to stay ahead of the competition and strengthen your customer experience.
PANEL: NON-TRADITIONAL FOODS
The regulation of plant-based products, cultivated meat and other non-traditional foods
Plant-based products, cultivated meat and other non-traditional foods are rapidly gaining popularity with both consumers and retailers. Implement practical techniques to ensure you stay on track with the newest regulations. Take away specific solutions to:
Learn about cutting-edge developments in engineering biology and food production
Review the impact regulations will have on new plant-based alternatives and emerging food technologies
Determine how Canada's regulatory approach compares with the approaches taken by the US
Adapt to the current regulatory challenges
Source practical tips to integrate new food technology regulations that boost compliance and protect your brand.
Afternoon Break
Engage with conference speakers and fellow attendees.
Secure new business contacts and discuss crucial developments in food safety.
Experience live demos and test drive new technology.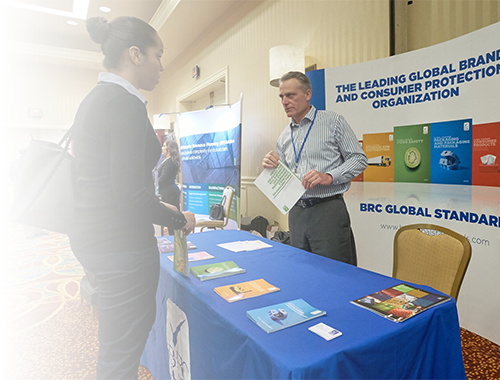 INDUSTRY EXPERT: COST EFFECTIVE WAYS OF DETECTING FOOD FRAUD
Adopt the latest trends and innovative solutions in combatting food fraud to avoid costly legal fees.
Food fraud is a serious and growing problem that, if left unchecked, will undermine food safety systems worldwide. Reduce implications for your business and stay ahead of the competition domestically and internationally. Achieve a step-by-step action plan to:
Include food fraud detection into your food safety system
Ensure your suppliers' products are fraud-free
Understand the role of technology and how to apply it
Implement practical approaches to identify food fraud and protect your company's reputation.
PRESENTATION: RECALL STRATEGIES
Implement best practices and lessons learned in managing recalls, protecting customers, and your brand
Legal and regulatory changes have made recalls and recall preparedness a higher stakes game than it was for food businesses in Canada. Glenford will provide strategies to be used before, during, and after a recall that can help build relationships and encourage compliance while protecting your brand and customers.  Concepts that will be discussed include:
What to know and do to manage the constellation of stakeholders in a recall
How to engage with the CFIA in a constructive and manageable way
How to manage potential civil liabilities that can arise in the wake of a recall
Ensure you have an understanding of your legal and regulatory rights and obligations to improve your recall readiness and response
CLOSING KEYNOTE: US FOOD SAFETY REGULATION IN USA
Insights on key FDA initiatives
Whole Genome Sequencing has revolutionized CDC and FDA disease attribution capabilities.  With better detection comes more outbreaks.

 

The FDA is developing prevention strategies for food categories with recurrent attribution to disease.  These prevention strategies are an opportunity for all stakeholders to focus on prevention in that category. 

 

The FDA is ramping up to conduct Root Cause Analysis following foodborne illness outbreaks.  Our reports will communicate what we learn to help firms prevent a recurrence.

 
Closing Comments from your Host
Review the key solutions and takeaways from today's sessions. Source a summary of action points to implement in your work. Discuss tomorrow's highlights!
Evening Reception
Don't miss this chance to connect with speakers, attendees, and sponsors! Unwind, mingle and build relationships that will benefit you in the years to come.