Agenda - Day 2
N.B. All times listed are EDT (-4:00 UTC)
Registration and Breakfast
Start your day off right and make connections with food safety regulators and industry leaders.
Interact with your peers, discuss best practices, and share innovative strategies.
Gather essential content and get exclusive offers at exhibit booths.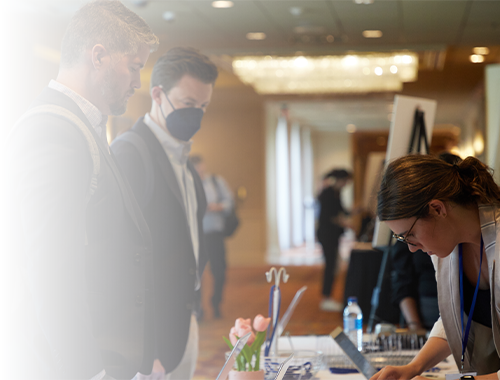 Welcome from your Host
Adopt best practices in today's sessions so you can master practical solutions and plan for the future.
FIRESIDE KEYNOTE: REGULATORY LABELLING IN CANADA
Meet current front of pack labelling requirements
On July 20, 2022, Health Canada published amendments to the Food and Drug Regulations ("FDR") creating a requirement for prepackaged foods whose contents meet or exceed certain thresholds of saturated fat, sodium and/or sugars to include a symbol on the front label of their packages. Your manufacturing business has until December 31, 2025 to change labels on prepackaged foods to comply with the new requirements. Develop your action plan with Health Canada's recommendations to:
Implement guidance on the FOP nutrition symbol.
Review the conditions of use for various nutrient content claims.
Identify exemptions and prohibitions.
Apply other amendments and future labelling requirements.
Address the unique challenges posed by FOP regulatory changes to achieve compliance and sustainability for your business.
PANEL: TRACEABILITY
Improve your ability to meet new traceability requirements using digital technology standards
For many companies, and especially those that have not previously faced compliance with federal standards, meeting the new traceability requirements can seem daunting. Digital technology will transform your supply chain, making documentation much more efficient, transparent and effective in the event of a recall. Walk away with an action plan to:
Identify how digital technology can be applied within your organization
Determine the practical impact on your documentation system
Strengthen your relationship with your suppliers and customers
Master the success factors to ensure your company achieves the new standards for traceability.
INDUSTRY EXPERT: SUSTAINABLE PACKAGING
Implement the practicalities of using more sustainable packaging while still meeting regulatory requirements
Packaging is essential for preserving food quality, minimizing food waste, and reducing preservatives used in food, but consumers are pressuring retailers and manufacturers to reduce its impact on the environment. Integrate new innovations to ensure you don't get left behind. Create techniques to:
Review your company's packaging materials and processes in light of changing consumer value equations
Implement innovations to ensure food safety is not compromised with new and less packaging
Improve brand perception, save money and keep products safe
Incorporate specific solutions for new packaging technology to enhance your brands' safety and value.
ROUND TABLES – THOUGHT-PROVOKING IDEAS
Choose a round table discussion that focuses on a key niche area for you.  Meet and exchange ideas and experiences with like-minded colleagues, and take away tried and tested, practical tips from your peers on a topic of your choosing:
Preventing and managing food recalls
Navigating new regulations and identifying best practice
Managing supply chain risks and ensuring food safety in a globalized market
Building a culture of food safety
Identifying and combatting food fraud
Compliance with future environmental legislation on food safety
Morning Break
Engage with conference speakers and fellow attendees.
Secure new business contacts and discuss crucial developments in food safety.
Experience live demos and test drive new technology.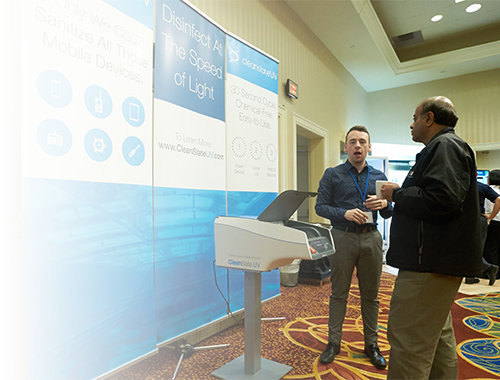 PANEL: GLOBAL STANDARDS
Identify the right global standard for your company
While there are several internationally recognized standards to choose from, they are not all appropriate for every business type. Bolster your knowledge of which one best suits your company's operations. Take away specific solutions to:
Assess the strengths and weaknesses of each standard compared against your company's scope of activities and those of your peers
Determine whether your current certification still meets your needs
How the GFSI standards encompass regulations including SFC Regulations
Take back to your office actionable strategies that differentiate between global standards and SFC Regulations to improve productivity.
JOINT PRESENTATION: SUPPLEMENTED FOODS
How are the new regulations working in practice?
Recent amendments to the Food and Drug Regulations created a regulatory framework for supplemented foods that outlines detailed conditions for the use of supplemental ingredients in food. These conditions will protect the health and safety of Canadians, while providing a predictable regulatory environment for industry. Source practical tips to:
Introduce the new regulations and background
Implement the new regulations
Identify pros, cons, and pitfalls to avoid
Create your plan of action with integrating the amended regulations to increase revenue.
INDUSTRY EXPERT: SUPPLY CHAIN IMPACT ON FOOD SAFETY
Achieve regulatory compliance within an unpredictable supply chain
Organizations are facing increasing challenges across the supply chain and the food journey is becoming increasingly complex. Optimize regulatory practices that support your supply chain and innovation colleagues to help maintain and improve products. Walk away with an action plan to:
Solve sourcing irregularity and substitution challenges
Balance levels of discretion in the regulation to meet demand
Assess the future outlook for food procurement and supply
Master the success factors of regulatory compliance within the supply chain to improve the customer experience and sustainability.
INDUSTRY EXPERT: DECONTAMINATION TECHNOLOGIES
Develop decontamination technologies for fresh produce and meat
Networking Lunch
Expand your network and make connections that last beyond these two days.
Visit the exhibitor hall and pose your toughest questions to leading solution providers.
Enjoy great food and service while engaging with your food safety colleagues.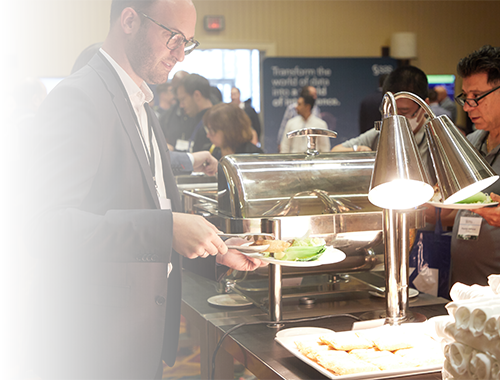 PRESENTATION: GLOBAL ALLERGEN LABELLING
Examining the implications of latest international allergens listings relative to certain claims that may be made
Outlining the addition of sesame in USA as a major food allergen and the government's increased focus/guidance on allergen labeling
Overview of current USA and Canada allergens and considering what else may join the list in the future
Detailing internationally listed allergens, specifically in: Australia/New Zealand, Japan, EU, Latin America countries, Taiwan and Russia
Examining how international definitions of gluten-free may vary in different countries
PANEL: THE BATTLE FOR CULTURE CHANGE
Implement culture change around food safety to reduce risk
'Food Safety' may be the name of a department, but the whole organization plays a part. Lead your company in ensuring a safety-oriented culture and cement support from both senior management and the plant. Develop a blueprint to:
Change thinking to embrace a culture of sanitation.
Incorporate a different approach that the most successful companies have embraced as the foundation of their food safety culture
Change behavior, change food safety: Behavior-based food safety management system
Reduce the signs and symptoms of a failed Food Safety Management System (FSMS)
Customize learnings from real examples of success based on a true food safety culture
Master success and establish your own culture of food safety to improve security and boost productivity.
PRESENTATION: PM IS CBD SAFE?
What happens when regulatory agencies cannot keep up with rapid innovation?
Cannabis products were legalized in Canada in 2018 and edibles and novel cannabis derived products are now established in the Canadian market. In the US, a different approach was taken with cannabis remaining federally illegal, and some states legalizing it either medically or for recreational use. CBD products are different yet again, caught in a tangle of federal, state and regulatory crossfires. Take away specific solutions to:
Define the path forward for your Canadian and US based company
Impact how you can ensure safe products
Plan ahead based on the outlook for regulatory progress
Implement practical steps in the CBD regulatory environment to drive profit and improve compliance.
Afternoon Break
Engage with conference speakers and fellow attendees.
Secure new business contacts and discuss crucial developments in food safety.
Experience live demos and test drive new technology.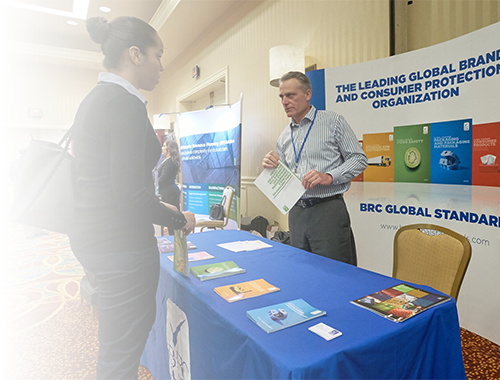 PANEL: ALLERGENS
How well are you managing food allergens in your operation?
Learn about the newest guidance developed by and for the food industry in Canada:
Best practices for allergen management
Risk-based approach to precautionary allergen labelling (PAL)
Building trust with consumers with food allergy
Improve your food safety strategy with an effective risk-based approach to allergen management
CASE STUDY: EXPECTATIONS OF THE RETAIL SECTOR
Plan ahead for the retail sector's food safety and quality expectations of food suppliers and manufacturers
PANEL: SUSTAINABILITY AND THE CIRCULAR ECONOMY
What adaptations are being made across the industry in a move to improve sustainability?
Closing the loop on linear consumption models is good for business as well as the planet, but is only achievable through collaborative effort within and beyond consumer value chains. Where can collaboration deliver real change for your business? What are the potential challenges to overcome the action to scale up? Achieve a step-by-step action plan to:
Reduce single use plastics, waste and food miles
Integrate new approaches to water conservation
Adopt innovative ingredients
Form partnerships and work collaboratively
Transform your sustainability strategy to stimulate economic growth and plan for the future.
Closing Comments from your Host
Review the key solutions and takeaways from the conference. Source a summary of action points to implement in your work.